9th October - Grapes were picked Sunday 9th October
12th October - Grapes were crushed including stalks. Added 1 campden tablet and pectolose. Approximately 5 litres of must.
13th October - Added 2 more campden tables as the must still smelled of fermentation
15th October - Transferred to a smaller fermenter. Removed stalks. Initial specific gravity reading was 1060. Added 140g of sugar should adjust to ~ 1070. Added k1v-1116 yeast.
16th October - Fermentation has started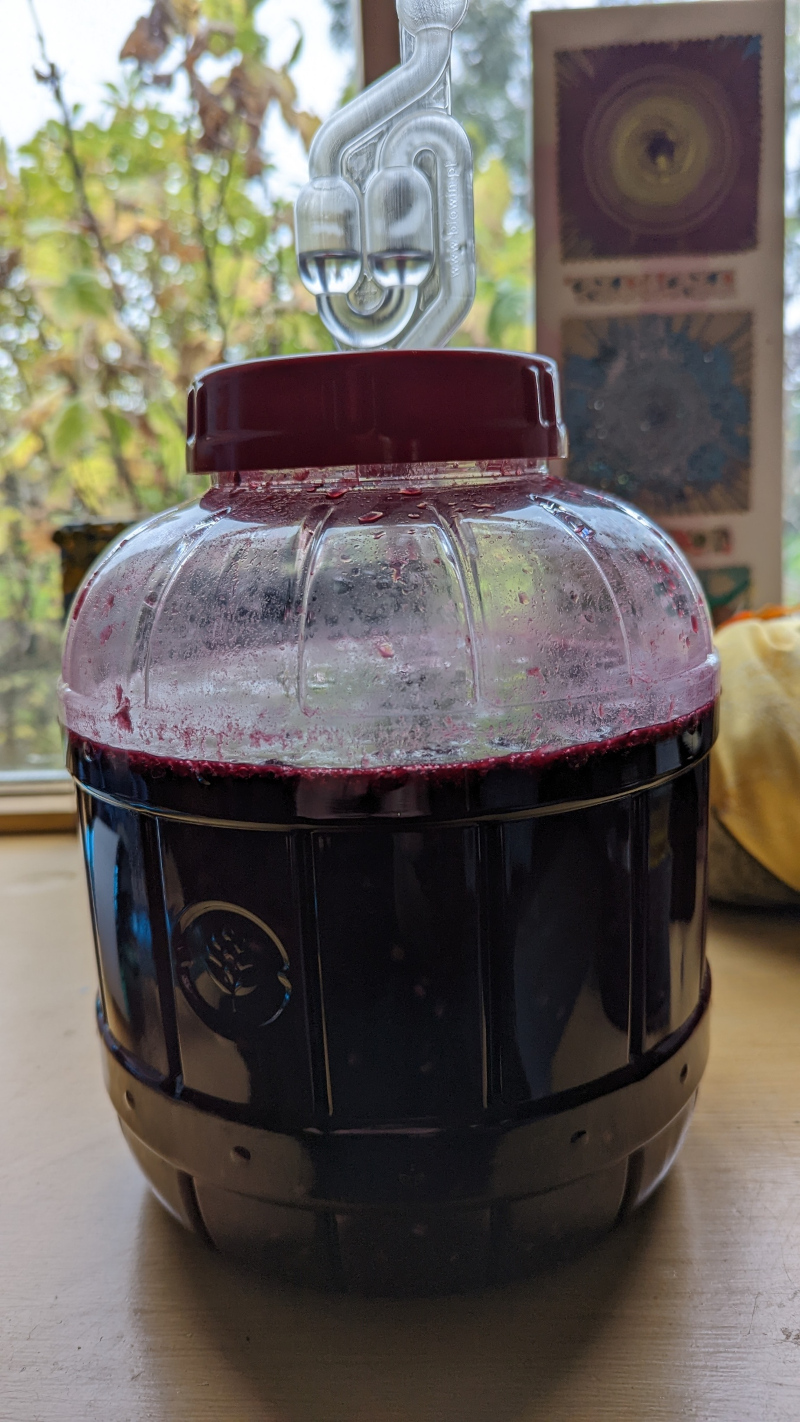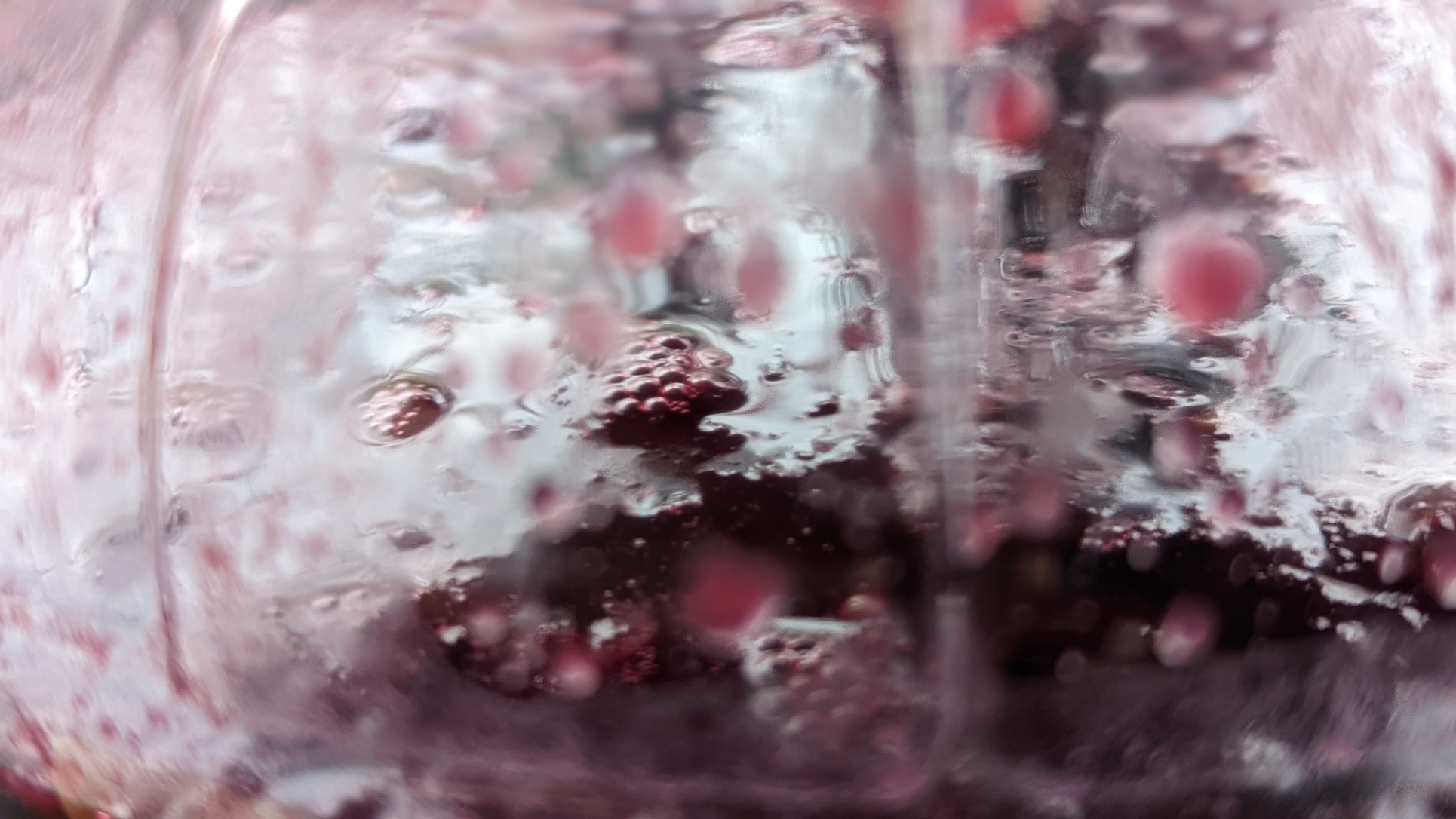 18th October - During the punch down there was a slight smell of sulphur. Following the advice here I added a brew belt (heater) to increase the temperature.
Punch down is the process of pushing down the skins the form a cap during fermentation when the CO2 produced by the process gets caught under the peel and causes it to float to the surface. The idea to keep the fruit damp and stir up the "gross leas" the sediment that gathers at the bottom during fermentation.
21st October - Fermetation has slowed greatly. Will punch down and agitate. Then I will measure specific gravity tomorrow to see if fermentation is complete.